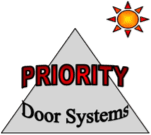 Door Service & Install
Serving San Diego and
Southern Riverside Counties
Drive-Thru Windows
Priority Door Systems services all manufacturers and styles of drive-thru windows. These windows are an excellent move for stores or restaurants wanting to be more conscience about their social distancing. 
Scott Murphy, president of Dunkin' Americas: "The power of the drive-thru is never more evident than during COVID. When we closed dine-in service, our strong base of restaurants with a drive-thru—both NextGen and previous designs—continued to deliver at levels that we've never seen before in our system."
In addition to maintenancing drive-thru windows we also act as a distributor for businesses around the country. So call now to learn more about our available Drive-Thru Window Services!