When you have a pair of doors, the inactive door will have to be held secure in some way so that the active door can lock into it. When you are using exit devices on the doors, a vertical rod panic device on the inactive door takes care of this. When you have a standard lock on the active door, you will have to use either flush bolts or surface bolts.  They are mounted on the edge of the door and are not visible when the door is closed.
Types of Commercial Flushbolts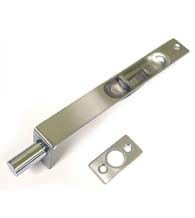 Standard Lever Extension Flush Bolts
Standard lever extension flush bolts are the most common type. One lever is placed on the top of the door and the other is placed on the bottom. You manually push the levers up or down when the active door is open.
Automatic Flush Bolts
Automatic flush bolts operate just like the standard lever extension flush bolts except that the lever opens automatically. When the active door is opened the flush bolts automatically retract.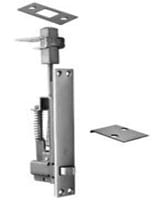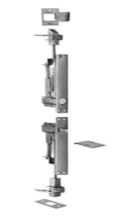 Combination Flush Bolt
Combination flush bolt has an automatic flush bolt at the bottom and a standard flush bolt at the top. The top flush bolt can be opened by pushing a button on the bolt face.
Let Priority Doors help you with all of your door needs.
Your satisfaction is our #1 Priority!